Where's the seventh place to go in 2013? No, the answer is not Hell, but if you come in August you may think it is.
Houston
is number seven on the New York Times's
The 46 Places to Go in 2013
. "What's big in Texas?" asks the Times. Why, culture and food, of course.
The article gives a shout-out to the Museum District, including the Houston Museum of African American Culture, the Asia Society Texas Center, the Houston Museum of Natural Science's new 30,000-square-foot paleontology wing, and the Rothko Chapel (although the Rothko Chapel is
technically
in Montrose). On the dining scene, the NYT slathers over Oxheart, Underbelly, and Uchi--all making foodies' best new restaurants lists.
I always try not to run off the road when cruising past the Asia House. I'm so busy gawking at it and processing it all. Ooooo, look the mist is on! Or, hey, check out that imperial lion they have lighted on the wall. Hmmm, good--they have TreeGators on all those little trees. Does Yoshio Taniguchi know we can see that standard-issue office furniture through the front windows? How can I crash that cool party in that ginormous tent?
Asia Society, 1370 Southmore
The Houston Museum of African American Culture is also pretty new in the Museum District --here's a little blurb from the Chronicle about its genesis:
A Museum Forges Ahead, Ideas Ablaze
. It formally opened at this modern building (was it once one of those prosthetic manufacturers that dotted the Binz--like the eyeball one?) on February 25, 2012. So it's coming up on its first birthday there, free to the public. You know that February is Black History Month in America . . . seems a Texquiem field trip is in order to celebrate and mark the occasion.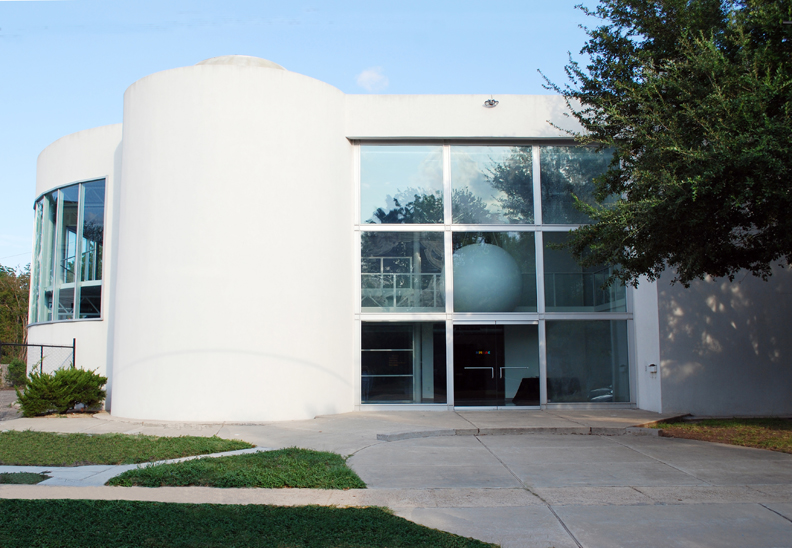 HMAAC, 4807 Caroline
The Houston Museum of Natural Science boasts that it is among the country's top-10 most-visited museums. With the June 2012 opening of its new paleontology hall, there's a lot more to love:
5555 Hermann Circle
My finicky children both still have "Night at the Museum"-type fantasies about the museum. As for me, I'm especially fond of the butterfly garden, right outside the Cockrell Butterfly Center. Most certainly NOT on my happy list? The hissing roaches. I'd rather face a saber-tooth tiger.
Rrrraaarrrr